TA Technix Certification
Our goal is to guarantee the high quality and sporty style of all products. In our product range, we attach great importance to technical competence and functionality, which guarantees our customers from top and full-time racing simple handling with best performance.

That's why we and our products are certified by TÜV.

We are certified for the manufacture, assembly and distribution of components for motor vehicles.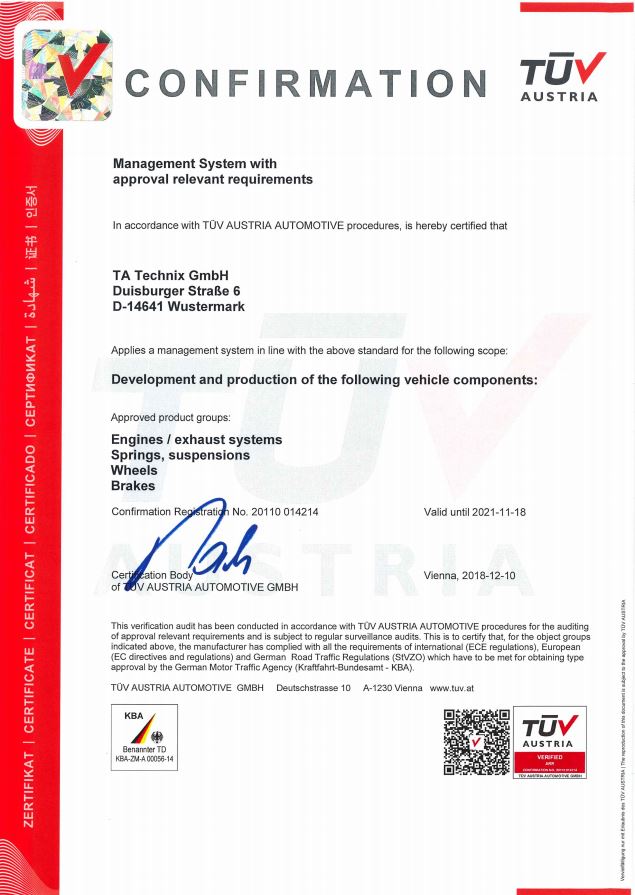 .
Ask to Certification please to look at the homepage of TüV Austria:
https://www.tuv.at/home/